WARNING:The following pages show GRAPHIC IMAGES of an ADULT NATURE.*
Persons under 18 not admitted without parental supervision!!! If you're not 18, go away now, or we will tell your parents what kind of stuff you're looking at on the internet.
These pages are intended for educational purposes only. If you find any of these pictures erotic, there is probably something wrong with you.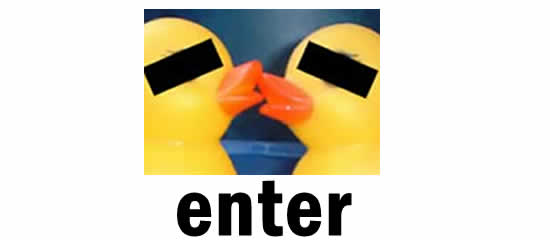 *Note: No stuffed animals were harmed during the photo shoots for these pages.